Is your MyEd BC Portal account disabled?
Please follow the following steps to re-enable your account and set a new password:
Reset Your MyEducation BC Portal Password
Go to the MyEd BC login screen: https://myeducation.gov.bc.ca/aspen/logon.do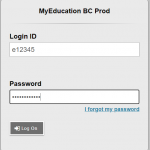 Click on the I Forgot My Password link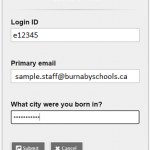 Complete the entries in the Password Reset screen
If you have entered the correct information, then a temporary password will be emailed to the address on file for your account.
Once you receive the new password you will be able to log in and will be prompted to change that password to something more personal.
Password Requirements:
Minimum length is 8
At least one number
At least one capital and lowercase letter
At least one symbol that isn't a letter or number
Can't contain 'password', login name, first name, middle name, last name, date of birth, personal id, or only sequential letters or numbers
if you still require assistance, please email south.info@burnabyschools.ca